FROM THE HEART!!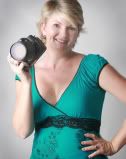 WOW, what absolutely amazing photos Susha has taken of our children over the past 12 months. Our first photo session produced stunning pictures, and it was not long before we had to have more photos taken of our beautiful twin baby girls. I asked a few friends over that were also very keen to have their babies photographed and before we knew it, we were having a portrait party. So simple, so much fun and such fantastic pictures, everyone was left speechless. It was then I decided that I needed to become a part of what Susha was developing. I wanted to be a MOM with Camera too. What a wonderful, exciting business venture, such a small outlay and the possibility of making a great income doing something you love, what more could you ask for, Oh not to mention all the gorgeous photos of your own children as they grow.



Thanks Susha for this great opportunity 


Marguerite


---
We
ll as you can see there is some amazing photographs on this website, credit to Susha. When Susha did the first shoot of my children and I, I just couldn't resist the end result, the photos were just beautiful. So when I found out about MWC I just couldn't say "no" to being a part of this wonderful concept. So here I am, that's me at  the top left of this page. I have a passion for photography so this is just perfect, I get to do what I already love doing, have my own business and be my own boss. To me I couldn't ask for much more, being a young mother myself, I love spending time with my children especially while they are little. So what better job then being able to choose your own hours and only work when it suits you. I still earn a great living and most important get to spend more time with my family. Thank you Susha for giving me this opportunity.


---
When I was asked if I would like a baby shoot of my 14 month old, I jumped at the chance, who wouldn't. I met Susha around at my friend's house along with some other friends and children. The atmosphere was great. very comfortable and fun! I literally couldn't wait to see how the photos would turn out. When I went to view the photos, I was absolutely blown away. The photos were stunning and I was so grateful that I had the chance to get them done. My husband and I are thrilled to bits with them. The Quality, Professionalism and Uniqueness are second to none. We can't wait to get some more done!


Thank you, Susha
Maria Tobin Maryborough, Australia